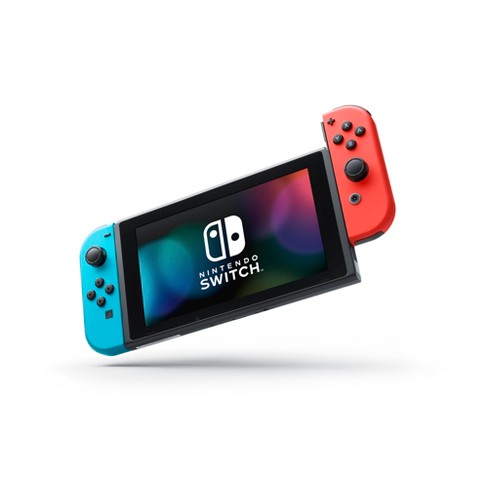 Quick Tips for Using Your Nintendo Switch
The Nintendo Switch is an amazing console, which was an immediate hit with casual and hardcore fans when it released in 2017. After the lukewarm performance of the Wii U, Nintendo has made significant changes to the Switch to improve the experience for its players. Here's some quick tips for using your Nintendo Switch to greatly improve your gaming experience.
Try Different Play Modes
Every game is a little different, and experimenting with play styles might completely change your experience. The Nintendo Switch has 3 styles you can play in: Handheld, Tabletop, and Docked. Handheld is when the Joy-Con are connected to the switch itself, Tabletop is when the kickstand is used, the Switch is placed on a table and the Joy-Con are disconnected, and Docked is when the Switch is in its dock connected to a television and the Joy-Con are disconnected. Depending on the game, one style of play could be much more enjoyable, so try all of them and see which is the best experience.
Find New Games on the Nintendo eShop
Unlike previous Nintendo consoles, the Switch has been dedicated to releasing "indie" games, made by smaller producers. This has taken the number of games in Nintendo's library to an incredible level. Browse through the eShop to find games that you likely have never heard of but are incredible and worth a play. Also, take advantage of any games with a demo as a chance to see how you like it before you purchase.
Check out the News Feed
One interesting new feature is the News Feed, which is clearly trying to blend the popularity of social media with the gaming experience. On this feed, you can follow channels and find new information on your favorite games and franchises, as well as see updates and announcements about the system and hardware from Nintendo. You'll commonly see fun tips and tricks for your favorite games, so keep an eye out!
Never Lose a Joy-Con

Joy-Con may be fun and a serious improvement from its early predecessor, the Wii-Mote, but with their smaller size, they can be pretty easy to lose. That's why Nintendo implemented the "Find my Controller" feature. If you go to "Controllers" in the settings menu, you can turn this feature on. Next time you lose a controller in the couch cushion or under the bed, use this feature and the Joy-Con will vibrate, making it easy to track down.
Power and Storage Tips
As Nintendo pushes the eShop and shys away from physical cartridges more and more, storage on your console will become a bigger issue. To avoid a future headache, invest in additional storage through an SD card now so that when you're trying to download that huge new game, storage won't be an issue. And if you're looking to save battery life and aren't playing online, turning your WiFi off can help save your battery life so you can play for longer.
There's so many great improvements to check out on the Nintendo Switch, so try these new features and more, and make the most out of your Nintendo Switch experience.