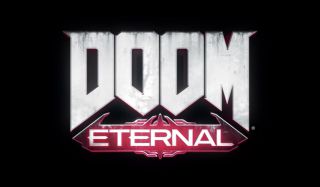 Doom Eternal Nintendo Switch Release Date
Doom Eternal is being brought to Nintendo Switch and that is the good news. The bad news, or to be more accurate the no news is that no release date has been confirmed as yet. When the decision was announced players were hoping that the release date would be not be delayed by too long. Yet that was in August 2018 and as yet no date for release has been announced. Watch this space for further details as soon as more definite details are known.
Besides coming out on Nintendo Switch the game will be available on PlayStation 4, Xbox and PC.
The release could be in 2019
At the time it was announced that Doom Eternal was going to be released on the Nintendo Switch there were hints that the game would be released at some point during 2019. However there has been no indication of the exact release date being announced.
May be they meant 2020
With no news about a release date as of yet it would not be too surprising if it was decided to release Doom Eternal on to the Nintendo Switch console, next year in 2020. The developers could reasonably argue that a delayed release was due to the technical issues in getting the game ready for the Switch.
What else is known about Doom Eternal
Doom Eternal is the follow up to the remake of Doom released in 2016. That game was a success and introduced Doom to a new generation of players.
In the sequel, hell quite literally has descended on to Earth, with demons aiming to take over the world. Players will have to defeat those demons to save the world.
Further details from Quakecon
More details emerged about the new Doom at Quakecon. For example it was revealed that players would be given new weapons to have a chance of defeating their demon foes. For instance, there will be a flamethrower, a melee weapon and the ability to take control of a demon to mess up another player's campaign.
Panic Button are getting it ready
As per the Doom reboot the job of getting the game ready for the Nintendo Switch was given to Panic Button.
It will be Panic Button that will confirm when the release date for Doom Eternal has been fixed.